21 Day Antarctica, King Penguins & South Georgia
Booking Dates
12/29/2022 through 12/08/2023
Travel Dates
05/01/2021 through 12/31/2023
Provider
Kensington Tours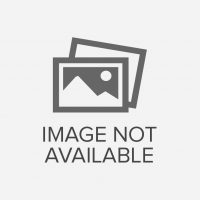 21 Day Antarctica, King Penguins & South Georgia
Experience the majesty of captivating Antarctica and the photogenic penguin colonies that call it home.
After touching down and getting settled in Buenos Aires, take a journey to the past in a privately guided tour of the city's Belle Epoque-styled splendor. Delight in a spectacular tango performance, giving into the enticing rhythms of this world-famous dance. Leave the contemporary flair of the capital behind to relax at an authentic Argentine estancia. Savor wines from boutique vineyards, the perfect way to toast to your upcoming voyage. A quick flight to Ushuaia leads to your embarkation point, with the wonders of Antarctica looming on the horizon. Every day offers immersive adventures and excursions designed to put you right in the action. Giant icebergs tower in the distance and colonies of penguins provide once-in-a-lifetime photo opportunities. Sail ashore by zodiac and tackle Antarctica's unspoiled terrain, witnessing breath-taking wonders and almost unimaginable polar beauty. This unforgettable journey ends in Buenos Aires, where you'll cheers to your expedition over decadent cuisine and explore trendy San Telmo and historic La Boca with a private guide.
Kensington Tours creates private trips from the world's finest ingredients. Tailor-made with care by your personal Destination Expert, your personalized trip is always a one-of-a-kind experience made just for you. Expert local guidance and 24/7 service come standard. This 16-day South Georgia and Antarctica: Penguin Safari is the fastest way to get to the seldom visited South Georgia Island while also setting foot on the 7th continent. Photograph massive albatross and beautiful pintado petrels en-route to South Georgia. Beaches teeming with king penguins and elephant seals greet you on this fabled island, where you'll pay our respects to famed explorer Sir Ernest Shackleton. Antarctica awaits, with its soaring peaks and staggering expanse. Go further into the Antarctic sea on a zodiac, experience the rugged peninsula from a sea kayak, undertake an exhilarating hike up a sparkling glacier, or share an endearingly comical moment with an inquisitive gentoo, chinstrap and Adélie penguin. In these ways and countless others, Antarctica will amaze, surprise and delight.
| Day | Description | View All |
| --- | --- | --- |
| Day 1 | Buenos Aires | Details |
| Day 2 | Buenos Aires | Details |
| Day 3 | Buenos Aires | Details |
| Day 4 | Antarctica To Buenos Aires | Details |
| Day 5 | Ushuaia To Buenos Aires To Antarctic Cruises | Details |
| Day 6 | Beagle Channel To Antarctic Cruises | Details |
| Day 7 | South Atlantic To Antarctic Cruises | Details |
| Day 8 | South Atlantic To Antarctic Cruises | Details |
| Day 9 | South Atlantic To Antarctic Cruises | Details |
| Day 10 | South Georgia To Antarctic Cruises | Details |
| Day 11 | South Georgia To Antarctic Cruises | Details |
| Day 12 | South Georgia To Antarctic Cruises | Details |
| Day 13 | Weddell Sea To Antarctic Cruises | Details |
| Day 14 | Weddell Sea To Antarctic Cruises | Details |
| Day 15 | Antarctic Peninsula To Antarctic Cruises | Details |
| Day 16 | Antarctic Peninsula To Antarctic Cruises | Details |
| Day 17 | Antarctic Peninsula To Antarctic Cruises | Details |
| Day 18 | Drake Passage To Antarctic Cruises | Details |
| Day 19 | Drake Passage To Ushuaia To Buenos Aires | Details |
| Day 20 | Buenos Aires | Details |
| Day 21 | Buenos Aires | Details |